Special Offer

Special Offer now on

myPlantFile

version with a

huge

discount!

Students gain 7 months free for PlantFile

Online when they subscribe for 12 months.



Send an e-mail with your student number and name
to sales@plantfile.com once subscribed.

NOW
Click here!

Introduction to PlantFile Online
PlantFile is plant information / photographs and their pest and diseases.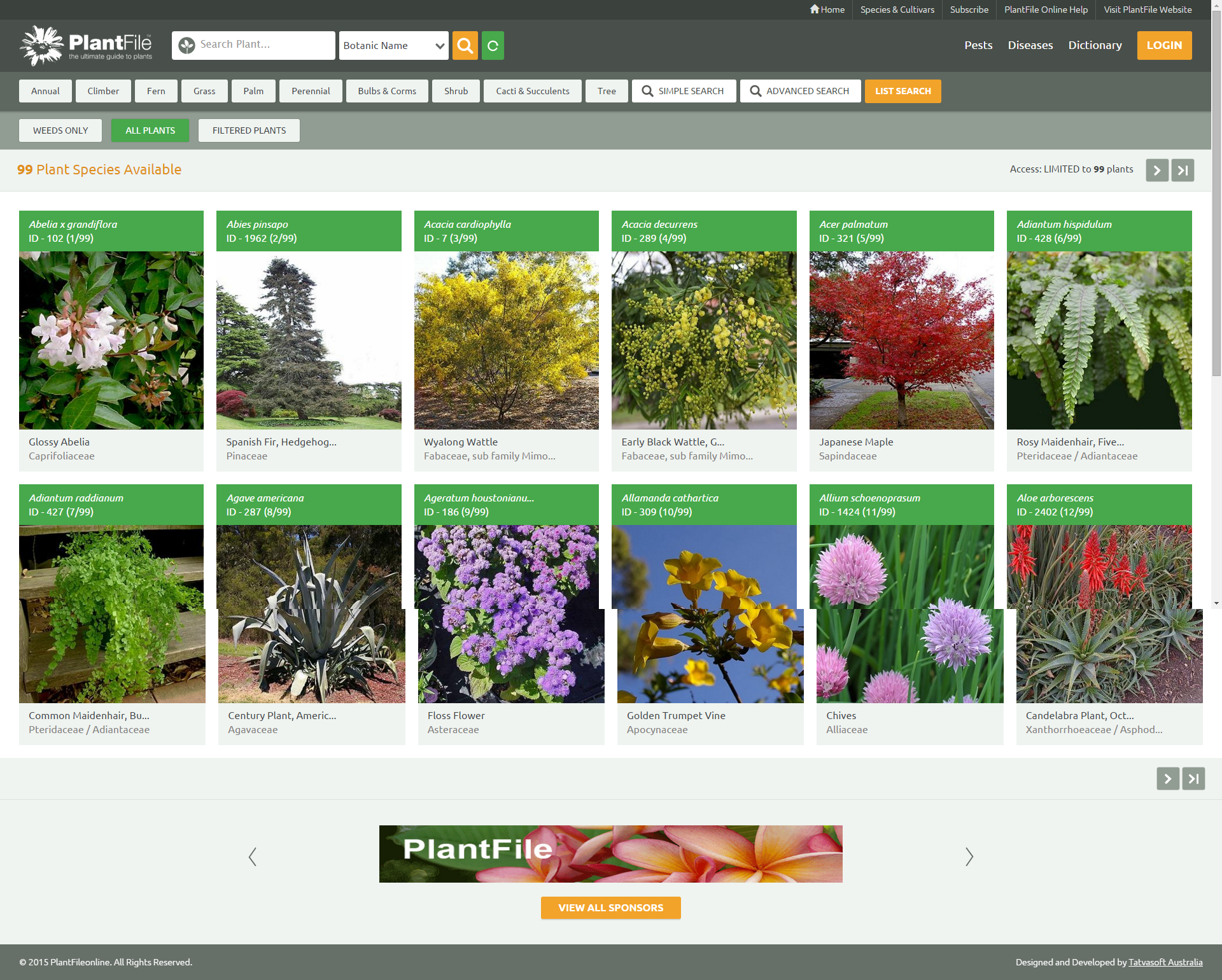 PlantFile Online has the latest up to date information and can be accessed on all devices. It is used by professionals, students and home gardeners.
click for more info : plantfile.com/plantfile-online