About Us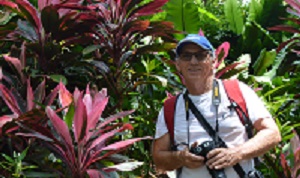 Peter Kirkland
PlantFile's Author
Peter Kirkland is a professional horticulturist with over 30 years experience in all facets of the industry. In response to consumer demand for a quality horticultural database, Peter began developing PlantFile as a resource for professional landscapers, horticulture students and home gardeners.
From its initial introduction into the industry in 2000, PlantFile has grown to a practical, user-friendly database, with information and images of over 3,600 plant species and 9,000 cultivars. PlantFile has been taken up enthusiastically by students, professionals and state & local government agencies. PlantFile is now available as a CD-ROM, online, and as an iPhone or Android app.
A big thank you to all the PlantFile users who have given constant support and feedback which has been invaluable in making PlantFile into the ultimate guide to plants.
About Us
For further information,
please contact
PlantFile on (02)9924-0381
International 612-9924-0381
sales@plantfile.com